Bio
ABOUT DR. JONICE WEBB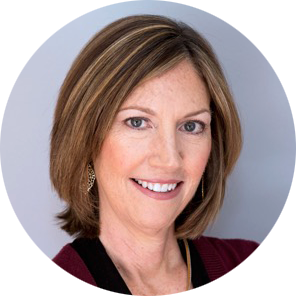 Dr. Webb earned her PhD in clinical psychology in 1989, and has been licensed to practice psychology in the state of Massachusetts since 1991. She has over 20 years of clinical experience. Dr. Webb has a strong background in research, psychological testing and psychotherapy. She has been the Director of four large outpatient clinics over the course of her career. Dr. Webb currently has a busy and successful private psychotherapy practice in Lexington, MA. Her clinical specialties are the treatment of couples, individuals, and families.
Dr. Webb is a seasoned professional who has spent many years supervising psychologists, therapists and other mental health professionals.
Dr. Webb is also an author. She is currently writing a self-help book which is scheduled to be released in early 2012. The book is a specific explanation of the relationship between how we are treated emotionally as children and how we function emotionally as adults. The book will be especially helpful for people who struggle with feeling unfulfilled, empty, disconnected, or that that their life lacks meaning and purpose.
Dr. Webb's Philosophy:
"I believe that anyone who wants to grow can do it. I have seen people struggle against seemingly impossible odds to become strong and happy."
"In my view, emotional health is just as important as physical health, if not more so. Many people are able to live happy and contented lives in spite of medical issues. I think it is much harder to do so when struggling with emotional issues."
"One of my main goals as a therapist is to help people understand, accept and express their emotions so that they can feel comfortable and connected in their relationships and in their lives."
"I help couples understand that happiness is circular: The happier you make your partner, the happier your partner will make you. My goal with couples is to help them learn to listen and hear each other, and pay attention to each others' emotional needs.
"I teach couples the philosophy 'Truth With Compassion'. This means talking to your partner honestly and openly, always with an awareness of how what you are saying might affect your partner. I encourage couples to practice talking honestly about difficult issues and to fight in my office, as I believe this is the best way to help couples learn effective communication skills."
I not only teach 'Truth With Compassion' to couples, I practice it as a therapist with my patients. I will tell you what I think, and will be clear about the steps that I believe we need to take to improve your life.
"I believe that when you come to me for assistance, you are looking for someone who will get to know you extremely well, understand you, and challenge you. I always work to make sure that you get the input, support and guidance that you need to face your challenges and change your life."