Truth with Compassion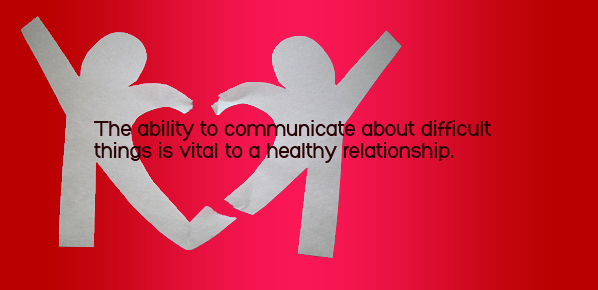 I just can't say that to her.  I don't want to hurt her!
How many times have those words been uttered in my office?  Countless.  A lot of  husbands and wives feel that it's much better to keep their relationship concerns to themselves than to risk hurting their partners by voicing them.
Good news!  There is a way to tell your partner negative things.
Say that you're worried that your husband is drinking too much…or that you feel your wife is too wrapped up in your son's life…or even that you are feeling unhappy in your relationship in general (yes, that's a really tough one!).  Here are the steps to follow:
1.  Ask yourself:  How would I feel if my partner said this to me?
2.  Ask yourself:  If my partner felt this way, how would I want him or her to tell me this?  What would make it easier for me to hear?
3.  Formulate your ultimate goal in bringing up the issue ahead of time.  Don't expect to perform miracles with one conversation.  Maybe you will just plant a seed that can be nurtured over time.  Many conversations may be required to fully address some issues.
4.  Communicate your issue in a careful, thoughtful, compassionate way.  Be prepared for your partner to be upset, and if you start to feel defensive, keep it in check.
Keep in mind that you must speak your truth, even if it is painful for you and for your partner.  Buried, unadressed issues fester and can destroy relationships.  Issues that are communicated about directly and with compassion may hurt at first, but they lose their power to be destructive.
To learn more about Childhood Emotional Neglect, see my first book Running on Empty.