4 Ways Childhood Emotional Neglect Can Take a Toll on Your Physical Health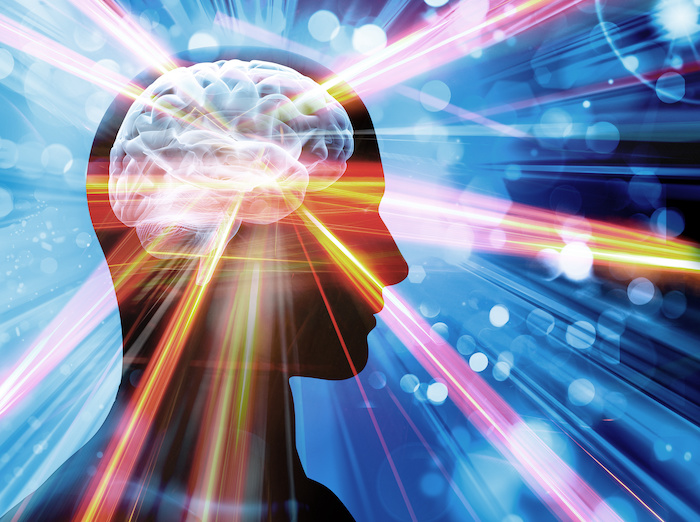 In recent years, medical and psychological journals have been exploding with studies showing the close relationship between our bodies and our minds.
Study after study shows that the way we think and feel each day has a powerful effect on our health.
For example, carrying around negative feelings (like sadness, anger, hurt, or stress, for example), has been shown to increase the amount of inflammation in your body, which then affects the strength of your immune system which makes you more vulnerable to getting sick. — Jennifer E.Graham-Engelanda, et al.; Brain, Behavior and Immunity, 2018.
Another important study showed that people who are better at regulating their feelings, or in other words managing them, have overall better physical health than people who are not skilled in this way. — Yiying Song, et al., Social Cognitive & Affective Neuroscience, 2014.
And yet another study that looked at how couples argue confirmed what has been shown in multiple other studies: being prone to angry outbursts makes you more prone to cardiovascular problems; and holding in your anger or hurt feelings in a conflict, (the researchers call this stonewalling) over time, is highly associated with back and muscular problems. — Robert Levenson, et al., Emotion, 2016.
This is only a very tiny sampling of the large body of research that proves the close relationship between how you treat your feelings and many aspects of your physical health.
This, of course, begs the question: Why aren't we all actively trying to get better at managing our emotions so that we can improve our physical health? What's stopping us? What is in the way?
As a psychologist, just like other therapists, I face these questions every single day. I see how people struggle with their own emotions, and I watch the effects of it all.
I also see that the most common reason people struggle with their feelings so much is Childhood Emotional Neglect or CEN.
Childhood Emotional Neglect (CEN)
Childhood Emotional Neglect (CEN) happens when your parents fail to respond enough to your emotions as they raise you. It is common and even happens in loving homes.
We are all born with our emotions biologically hardwired into us. They emanate from the base of our human brains and travel through special receptors into and through our bellies.
We all have emotions, whether we like it or not. We cannot choose to have feelings or not have feelings, and we cannot choose what we feel.
This is why, if you grew up with CEN, you may be unknowingly living with the effects of CEN, destined for physical problems that you could have prevented if only you had known.
Don't be worried as you read this. Because you are about to know. And once you know, you can reverse it all.
3 Ways Childhood Emotional Neglect Harms Your Physical Health
Internalization of anger can cause heart problems. As the Levenson study above shows, holding in your anger takes a toll on your heart. If you grow up in a household that is intolerant of your anger, ignores your anger, or fails to name, discuss or validate the reasons for your anger, you learn only one way to deal with it: wall it off. This may allow you to cope as a child, but it can harm your heart.
Sensitivity to stress can cause back problems or headaches. What makes you sensitive to stress? Not dealing with your feelings. When you wall off your fear, your insecurity, your uncertainty, your anger, sadness, or hurt, those feelings do not go away. They simply pool together on the other side of the wall, waiting for something to touch them off. Then, when it happens, they all surge at you, making you feel overwhelmed and stressed. So going through your life with your feelings blocked makes you more sensitive to stress.
Lack of self-awareness makes you vulnerable to poor habits. Families who don't notice what their child is feeling miss getting to know their child on a deeply personal level. So they sadly remain unaware of who their child really is. I have seen, over decades of treating Childhood Emotional Neglect, that if your parents don't see you, you do not learn that you are worth looking at. You grow up to be unaware of your own needs, and deep down you don't realize that your needs even matter. You then are vulnerable to eating or sleeping too much or too little, drinking too much, or engaging in other behaviors that can harm your health.
3 Steps to Stop Childhood Emotional Neglect (CEN) From Harming Your Health
Start paying attention to your feelings as you go through your day.

Learn more emotion words and make an effort to use them, including naming your own feelings see the book Running On Empty: Overcome Your Childhood Emotional Neglect for an exhaustive list of feeling words).

As you do steps 1 and 2 you will start to feel more. Now it is time to begin to actively take charge of your feelings. Work on learning the emotion skills: tolerating, identifying, and expressing your feelings.
As a therapist who specializes in Childhood Emotional Neglect, I help people stop allowing their unmanaged emotions to damage their lives and health every single day.
I have watched people go from a near-complete lack of awareness of their emotions and a deeply held belief that they don't matter to not only feeling their feelings but being aware of them and actively managing them.
Amazingly, once we allow ourselves to feel, along comes with it a sense of being a real person with real needs, wants, opinions and value.
A real person who matters, and whose health matters. Someone who is worth caring for. And someone who cares.
Childhood Emotional Neglect can be invisible and unmemorable so it can be hard to know if you have it. To find out, see the author's biography below this article for a link to Take the free Emotional Neglect Test.
To learn much more about how to feel your emotions and show yourself better self-care, see the books Running On Empty: Overcome Your Childhood Emotional Neglect and Running On Empty No More.