Childhood Emotional Neglect: Stage 1 Recovery Worksheet For Therapists and Clients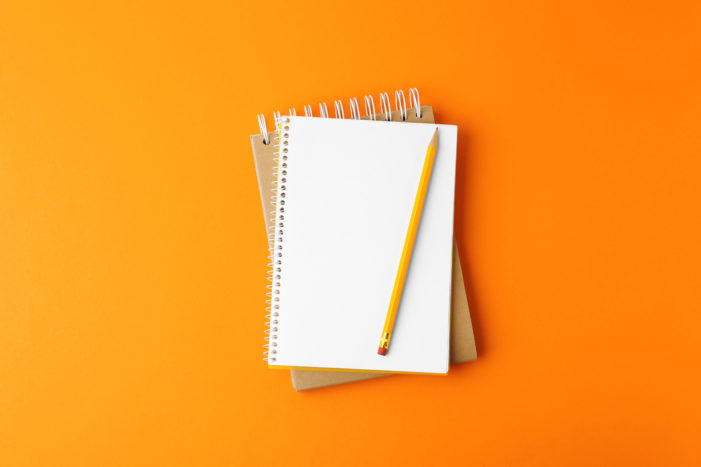 In my office, as well as my online Childhood Emotional Neglect recovery program, Fuel Up For Life, I have had the privilege of walking hundreds of people through the 5 Stages of CEN recovery. Throughout these experiences, I have realized something remarkable.
I have discovered that the most difficult, painful hurdle in recovering from Childhood Emotional Neglect happens at the very beginning. The stage that seems the easiest, the one most people want to sail through and "get on with it" is the first one. Yet Stage 1 is extremely important. Of the 5 Stages of Recovery from Childhood Emotional Neglect, Stage 1 is not only the building block for all of the others. It's also the most difficult.
The 3 Parts of Stage 1 of CEN Recovery
Accept that your parents failed you emotionally as they were raising you.

Identify the specific ways your parents failed to meet your emotional needs. Did they pretend feelings didn't exist? Did they punish you for having feelings? Did they treat you exactly like your siblings, even though you were very different? Did they seldom validate or name your feelings? Or did it happen in some other ways?

How has CEN affected you through your adult life? Has it left you feeling empty, disconnected, or alone? Are you disconnected from your own feelings? How has that affected you?
Participants in my online CEN recovery program continually want to rush through the first module which is dedicated to walking them through Stage 1 in a deep, detailed, and meaningful way. And the CEN clients I see in my office often try to skip over this very important foundation.
Therapists also find Stage 1 challenging with their clients. They constantly ask me for help with getting their clients to do the work of fully accepting their CEN.
Realizing how your parents failed you emotionally and facing how it's undermined your happiness, connection and sense of self is admittedly painful. But I have found that gliding through Stage 1 too quickly backfires later on, undermining the steps you must take to heal.
When you think about it, it does make sense. It's hard to break down the wall that blocks your emotions when you're not fully sure that a wall is there or why it might be there. And it makes it much easier to give yourself what you never got if you're able to fully see that none of this is your fault.
When a CEN therapist emailed and said, "Can you please create a worksheet to help us therapists get our clients to see and accept how their parents failed to validate them? We need help with Stage 1," I realized I needed to do just that.
If you are a CEN therapist here are 8 questions to use with your clients. I recommend that instead of asking these questions in the sessions, you send them home with your client and ask him or her to think about it and write down answers and bring them to the session.
If you are a CEN person who is not in therapy, you can use this worksheet to help you accomplish Stage 1 in a way that is deep, meaningful and effective. This will set you up for the 4 stages to come.
CEN Worksheet For Stage 1
Describe a typical day in your childhood in as much detail as possible. Choose any age you'd like. As you go through the day, make a special point to think about what feelings you had at the time.

Tell a story about a time your parents supported you through a difficult time. How did they support you?

Describe a time when you felt one or both of your parents truly understood you. Were you surprised at the time?

Did one or both of your parents use emotion words like "sad," "angry," "hurt," or "afraid," for example, very often or at all?

Can you remember a time when you really needed your parents, and they were not there for you? Note: The reason is irrelevant in this exercise.

Go through the Emotions List in the back of Running On Empty with your own childhood in mind and highlight the words that seem to fit it. Do not overthink it. Rely on your hand to know which words to highlight. You can go back and try to process it later.

Read through the 10 Characteristics of the CEN Adult in the book Running On Empty: Overcome Your Childhood Emotional Neglect, Chapter 3: The Neglected Child, All Grown Up. Write down a list of the ones that you identify with as a problem in your own life.

Now go back through your answers to Questions 1-6 and try to connect your childhood memories, experiences and feelings with the CEN struggles you identified in your answers to Question 7. Can you connect them?
My Number 1 Recommendation For Accomplishing Step 1
For CEN Therapists: Be aware that your CEN clients will naturally want to rush through Step 1. It is your responsibility to slow them down and support them to do the work. Support and challenge your client on this, and do not let them off the hook.
For CEN People: Be aware that this worksheet is not a simple solution of any kind. Step 1 often happens in layers, and you may need to revisit it over and over. Many of the members of my online program return to Module 1 over and over as they go through the other steps.
Take your time with these 8 steps. Look for a therapist on the Find A CEN Therapist List if you get stuck and/or could use some guidance and support.
My Number 1 recommendation for your first step in CEN recovery, whether you are a therapist or a sufferer, is this:
Do not rush.
Take your time.
Put your heart into this and do your best to face the pain.
You are worth it.
To learn more about Childhood Emotional Neglect, see my first book
Running on Empty
A version of this article was first published on psychcentral.com. It has been reproduced here with the permission of the author.