For Therapists: Creative Ways to Use the Emotions List With Emotionally Neglected Clients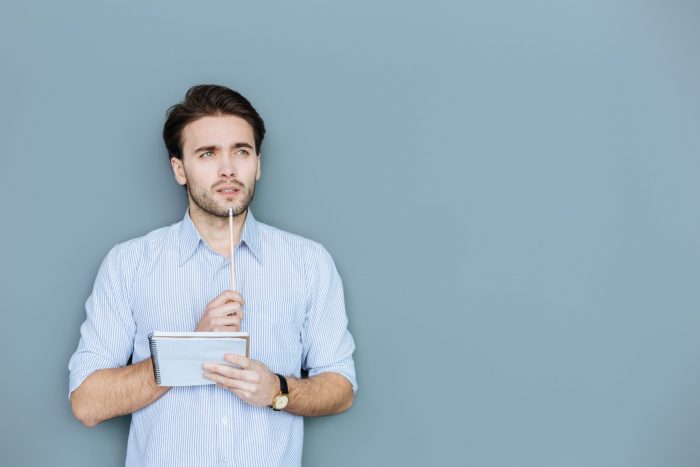 How do you help an emotionally neglected (CEN) client, who grew up with their feelings ignored or suppressed, learn about emotions and how they work? 
In the process of talking, writing, and teaching about Childhood Emotional Neglect or CEN, I have had many wonderful opportunities to talk with hundreds of therapists about their experiences and challenges treating CEN clients.
If you are a CEN therapist, I want to start by thanking you from the bottom of my heart. You are helping me reach my longstanding goal of providing CEN therapy to everyone throughout the world who needs it.
If you are not yet a CEN therapist, I hope that you might consider it. I am trying to make CEN therapy available to everyone who needs one.
As it stands right now, there are hundreds of therapists from all over the world listed on the Find A CEN Therapist List.
Despite the healthy numbers, more CEN therapists are clearly needed. Every day, I receive emails from people with CEN who are upset because they cannot find a CEN specialist to help them.
Throughout these few years of training therapists in the treatment of CEN, one major challenge stands out. How do you help a CEN client learn about emotions and how they work? 
Believe me, I understand this problem all too well. Since clients who grew up with their feelings ignored have their emotions walled off as a defense mechanism, they not only view their emotions as useless, harmful, or weak, they also have likely not learned some of the most basic aspects of how feelings work.
Getting a CEN client to talk about feelings in session can seem almost impossible. So how can we teach them about something they are so repelled by and try to avoid at all costs?
Over the last couple of years, one tool has begun to stand out to me as I struggle with this problem in my own work. It's the Emotions List from the back of my first book, Running On Empty. I use it in multiple different ways that tailor to what a particular client needs. It allows us to start right where they are and get on the healing path that I know has the potential to help them enormously.
Ways to Use the Feelings List With Your CEN Clients
1. The Homework/Process — Tailor it To Your Client
Read through the list with your client in session and discuss with them which words they relate to or respond to.

Each day, choose a word from the list and use it at some point that day. This helps increase their vocabulary of emotion words and also requires them to have feelings on their mind.

Ask the client, when having a feeling, to use the list to help them identify and name what they are feeling.

Read one particular category of words or the entire list before the next session.

Read the list and pay attention to any words that you connect with and highlight those words as you go through. Bring the highlighted list back so we can go through it together.

In couple's therapy, if an emotion word keeps triggering a spouse, have the one using the word go through the list to find a less-triggering word to use. For example, they may change "You scare me when you…" to "I feel vulnerable when you…"
2. What Was Your Client's Experience of Doing the Homework?
Did they balk or "forget?" You can point out avoidance/discomfort with feelings.

How did the client feel while doing it? Was it really hard for them? Why? This opens up a discussion about their relationship with their own feelings and the feelings of others.
3. Look for Patterns in Your Client's Highlighted Words
Only negative or only positive words?

None in the anger category or only mild ones like annoyed or irritated indicates their anger is especially repressed.

A high concentration of words in one category.

All very commonly used or generic types of words like "Anxious" or "Depressed." I often explain that anxiety and depression are not feelings, but states. Then push them to identify the actual specific feelings that go into the anxiety or depression.

A word is missing that you see the client feel a lot.
4. Identify Your Client's Core Feeling
What feelings did your client feel the most during their childhood?

Is there a high concentration of words in one category?

A word that your client says they have so often that it defines them?

A word that seems to characterize much of their childhood experience?
Some General Points About Using the Feelings List
Reuniting our CEN clients with their feelings is one of our greatest challenges. I find that there is something about the Feelings List that, even though it's very long, feels manageable, and maybe even comforting to these clients.
Perhaps the notion that feelings can be labeled offers assurance that feelings are real and identifiable and understandable.
Each of the ways to use the list described above is a jumping-off point for you and your client to talk about emotions.
Special Point: Identifying a client's core feeling — the feeling they felt most in their childhood — can be almost like a pipeline to their other feelings. I will write another blog about this process and how to use it in CEN therapy so watch for that.
I'm sure there are many other ways to use the Feelings List in CEN treatment that we have yet to discover. If you have some thoughts about this, I would love for you to share it! Just post it in the Comments section of this blog.
I would love for you to take my 2-CE therapist training, Identifying & Treating Childhood Emotional Neglect: An Overview. Learn about it here: https://drjonicewebb.com/treating-cen/.
To learn more about Childhood Emotional Neglect, see my first book Running on Empty