How Childhood Emotional Neglect Undermines the Highly Sensitive Person's 3 Greatest Strengths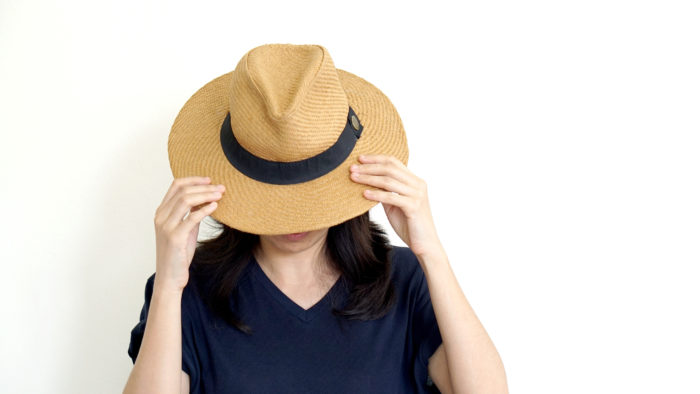 Lucy — The Highly Sensitive Person
Lucy sits on the edge of her bed, relieved to be behind the closed doors of her bedroom. Slowly, she climbs under the covers, pulling them over her head. In complete darkness, she finally is able to relax.
Lucy — The Highly Sensitive Person With Childhood Emotional Neglect
With her covers over her head, finally, in complete darkness, Lucy wonders why she still does not feel better. Being alone feels better in one way but worse in another. The dark, safe quiet soothes her, but it also unsettles her. Somehow, it seems to intensify that uncomfortable feeling she always has somewhere in her belly: the feeling of being deeply and thoroughly alone in the world. "What is wrong with me?" she wonders.
The Highly Sensitive Person (HSP)
In the late 1990s, it was discovered that some people are born with much greater sensitivity to sound, sight, texture, and other forms of external stimulation than others. Aron & Aron (1997) named people who are "wired" in this special way the Highly Sensitive Person, or HSP.
If you are an HSP, you tend to be a deep thinker who develops meaningful relationships. You may be more easily rattled or stressed than most people, but it's only because you feel things deeply. You may seem shy, but you have a rich and complex inner life, and you are probably creative.
HSP children like Lucy are far more affected by events in their family than their parents and siblings might be. Yelling seems louder, anger seems scarier, and transitions loom larger. And because the HSP tends to feel others' feelings, everyone else's sadness, pain or anxiety becomes her own.
Childhood Emotional Neglect (CEN)
Childhood Emotional Neglect happens when you grow up in a family that does not address the feelings of its members. The emotionally neglected child may feel sad, distressed, hurt, angry or anxious. And when no one notices, names, inquires about, or helps him manage those feelings, he receives a message that, though unspoken, rings loudly in his ears: your emotions do not matter.
As an adult, the CEN person, following the belief that her feelings are irrelevant, continually tries not to deal with them. She pushes them down, hides and minimizes them, and may view them as a weakness.
This is why the emotionally neglected child grows up to feel that something vital is missing. He may appear perfectly fine on the outside, but inside, without full access to his emotions, which should be stimulating, motivating, energizing and connecting him, he goes through his life with a sense of being different, flawed, empty and disconnected for which he has no words to explain.
How Childhood Emotional Neglect Undermines the Highly Sensitive Person's 3 Greatest Strengths
Strength #1: You feel things deeply and powerfully. If you have ever doubted that this is a strength, I want to assure you that it is. Our feelings are built into us for a reason. When we allow ourselves to feel them, they guide us. They tell us what we need and what we want. They motivate us, and they connect us to others. But when you grow up emotionally neglected, you learn that your emotions are useless and should be ignored and hidden. This takes your powerful force from within, disempowers it, and perhaps even shames you for having it.
Strength #2: You are a deep thinker who needs to have meaning and purpose in your life. You are not one to skim across the surface of life. You need to feel that what you are doing matters. This important strength helps you invest more deeply in your own decisions, and helps you to live your life in a more real way. But when you grow up with the CEN message that your feelings don't matter, you internalize an even more painful message. Since your emotions are the most deeply personal expression of who you are, it's natural for you as a child to internalize the message as, "I don't matter," and to take it forward with you as a deeply held, unconscious "truth." Going through your adult life, you tend to feel less important than other people, and this undermines your ability to experience yourself, and your life, as meaningful and important.
Strength #3: Your intense feelings and your need to have meaning and purpose in your life both make your relationships heartfelt and genuine. But when you grow up with your feelings ignored (CEN), you miss out on the opportunity to learn how to understand and manage your emotions and the emotions of others. This can leave you somewhat at-sea when it comes to handling your most important relationships: for example, your marriage, your children, and your closest friends. You are held back from your tremendous capacity to enjoy wonderful, whole-hearted relationships by your Childhood Emotional Neglect.
Many HSPs question their 3 greatest strengths or do not even recognize them until they read about them. Even then, it can be difficult to believe or own them.
Since Childhood Emotional Neglect sets you up to question your essential validity as a person, you are uprooted from your inalienable strengths, dragged away from what should be grounding you and driving you and connecting you.
Minus enough emotion skills, you are not sure what to do with the powerful force from within, your feelings. Sadly, instead of harnessing it and using it, Childhood Emotional Neglect sets you up for a lifelong battle with your greatest resource.
How To Reclaim Your Greatest Strengths
Once you see that Childhood Emotional Neglect is at work in your life, you are immediately on a new path. Seize the moment by learning everything you can about CEN. How it happens, why it's so invisible and unmemorable, how it affects your relationships, and the steps to healing.

Start treating your emotions differently. Instead of trying to escape, avoid or minimize your feelings, begin to pay attention to them. Allow yourself to feel your feelings, and think about each emotion and what it's telling you.

Walk through the steps of CEN healing. They are clearly outlined, and thousands of people have walked the walk before you. Take one step after another, and you will begin to heal and change.
You will see how beginning to treat your most valuable resource with the regard and significance it deserves, you will be moving forward to a much more empowered future.
The future you were born to have.
To learn much more about how Childhood Emotional Neglect happens and how to heal it in yourself and your relationships, see the books Running On Empty and Running On Empty No More.
Emotional Neglect can be subtle so it can be hard to know if you have it. To find out Take The Emotional Neglect Test. It's free.