The 4 Personal Traits That Make it Hard To Take Criticism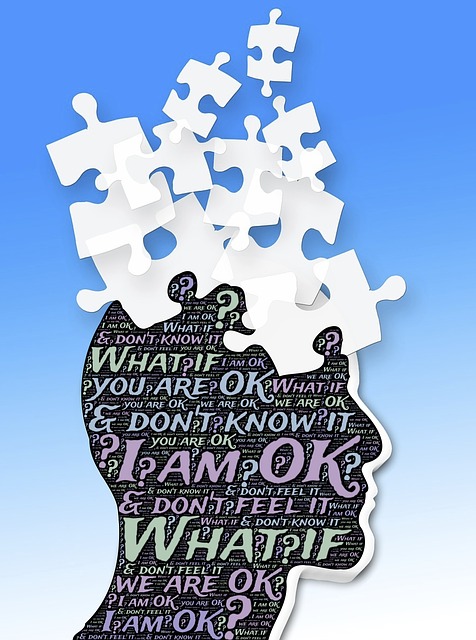 Scott
"Scott, I feel uncomfortable at parties sometimes when you tell a story real loud. I know you're not doing it on purpose, but it embarrasses me. Can you try not to talk so loud?" Andrea said to her husband.
Immediately, Scott's face turned red. He felt a combination of shock, rage and hurt. "I-I-I-," he stuttered. Then he ran down the steps to the basement, slamming the door behind him. Downstairs, he turned his music up as loudly as he could and started lifting weights furiously.
Rebecca
"So now that I've explained all the great strengths you bring to the job, Rebecca, there is one thing I'd like you to try to improve over the next year," her supervisor said as they discussed Rebecca's 6-month job evaluation. "I want you to work on giving your direct reports more clear feedback about their performance."
As her supervisor explained that she wasn't challenging her employees enough, Rebecca's field of vision literally went blank. Her thoughts were swirling so quickly in her head that she barely heard anything else her boss said. "How can she say that?! I just gave someone feedback yesterday. She doesn't know what she's talking about. I'm going to start looking for a new job."
Do you identify with Scott or Rebecca? Is it especially difficult for you to hear negative comments about yourself, your actions or your performance, even from people who you know deep down have your best interests in mind?
4 Personal Traits That Make it Hard to Accept and Respond Well to Criticism
Lack of self-knowledge. How well do you know yourself? Do you know your own strengths and weaknesses, talents and challenges, preferences and tendencies? What do you want? What do you like? And why? Not knowing yourself deeply and well leaves you overly vulnerable to other people's opinions. It also leaves you with little to call upon when you need it. If you knew yourself well enough, when your wife gives you a specific critique, it's OK. Because you know you have plenty of other strengths that make you good enough as a person even if you make a mistake. If Scott had enough self-knowledge he would feel somewhat hurt by Andrea's comment, but he would be able to think it through and realize that people generally like him, that he has natural good humor, and that Andrea's discomfort is more about herself than him. He would say, "Oh, OK Andrea. I'll try to be aware."
Low compassion for yourself. Everybody makes mistakes, no exceptions. It is what we do with those mistakes that matters. When you have compassion for yourself, there's a voice in your head that helps you think through criticism, take responsibility for your mistake while at the same time having compassion for your humanness. I call it the Voice of Compassionate Accountability. It steps in when you receive criticism and talks you through it. If Rebecca had the Voice of Compassionate Accountability, instead of thinking about a new job, she would have been thinking: "OK, so she thinks I'm not giving negative feedback to my people. I do know I've always struggled to say difficult things. Even though I've been trying, maybe I need to try even more. My overall communication skills are good. I can rely on those to help me. This will be a work in progress."
Difficulty managing your feelings. Scott and Rebecca both have this challenge in common. They are each when receiving criticism, flooded by emotions that render them helpless at the moment. Both feel a combination of shame and anger immediately upon hearing the criticism, and neither knows what to do with it. Neither has the skills to notice what they are feeling, name those feelings or manage them so that they can have a conversation.
Lack of assertiveness. Assertiveness is a skill. It is the ability to speak your truth in a way that the other person can hear it. To be assertive you must first know what you feel and manage those feelings, as described in #3. When you're aware of your anger you can listen to its message. It may be telling you to speak up and protect yourself, and it is vital that you listen. If Scott had assertiveness skills, he might say to Andrea, "Everyone was loud at the party, and I didn't think I was any louder than anyone else." Andrea would respond by speaking her truth. They would have a back-and-forth conversation, and this might enable them to learn about each other, listen to each other, and perhaps forge some kind of mutual understanding.
The Role of Childhood Emotional Neglect (CEN)
These four character traits are all hallmarks of one common childhood experience. In fact, they are essentially the footprint of Childhood Emotional Neglect or CEN.
Growing up in a family that does not address the feelings of its members (the definition of CEN) leaves the children to move into, and through, adulthood lacking some vital skills.
How can you learn who you are when the deepest expression of that, your feelings, are ignored by your parents as they raise you?
How can you have empathy for yourself when your parents were unable to show you compassion and empathy while they raised you?
How can you learn how to manage your emotions when your emotions were ignored in your childhood home?
How can you know how to speak your truth when, as a child, your truth was not accepted by your parents?
How to React Well to Criticism
Before you start to think it is too late for you, I want to assure you that it is absolutely not.
You can begin to work on thinking of criticism in a new way: like someone's opinion, which may or may not be true, and may or may not be useful to you. You can realize that criticism is often a useful and valuable way to become a stronger and better person.
You can start to pay more attention to the best source of strength, purpose, connection, validation and direction available to you, your feelings.
To learn much more about Childhood Emotional Neglect, how it happens, and the struggles it leaves you with throughout your adulthood, see the book Running On Empty: Overcome Your Childhood Emotional Neglect, available in bookstores and online everywhere.
Most people who grew up with CEN have no idea that it happened. To find out if you grew up with CEN, visit EmotionalNeglect.com and take The Emotional Neglect Test. It's free.