Childhood Emotional Neglect: The Voices of Experience
Almost a decade ago, when I first started blogging about Childhood Emotional Neglect, I wrote a post that introduced my Childhood Emotional Neglect Questionnaire.
It was a brief article, but one of the first blog posts ever written about Childhood Emotional Neglect. Despite the shortness of the article itself, it did make quite a stir. In fact, that early post received 71 comments. Recently, while taking a look back at where we started, I came across not just that early article, but those many comments.
First, a refresher.
What Exactly is Childhood Emotional Neglect (CEN)?
It's growing up in a household that under-notices and under-attends to the feelings and emotional needs of the children.
CEN happens in legions of homes, in virtually every culture, and every social stratum. It even happens in homes that are otherwise loving and in which the parents are trying their best.
All it really takes for CEN to happen is for the parents to be unaware of the world of emotions, what they are, what they mean, and why they matter. This renders them emotionally blind to the feelings of their children.
Because CEN is caused by a lack of response and is not caused by overt action on the part of the parents, many CEN sufferers have no memory of anything going wrong for them as a child. Instead, they may recall a nice childhood and wonder why, as adults, they feel so empty, unfulfilled, lost, or alone.
Since you can't easily know or remember whether you grew up with Emotional Neglect, I created the Emotional Neglect Questionnaire. Instead of asking you about events in your childhood, it asks 22 questions about how you are experiencing your adulthood.
The test was initially introduced by my first book, Running On Empty: Overcome Your Childhood Emotional Neglect. It has now been taken by many hundreds of thousands of people and has been translated into many different languages.
Below is a sampling of the comments shared by readers. In them, you will see the reactions of people who were finding themselves touched by CEN awareness for the first time.
Comments Posted on the 2014 Blog, "Take The Childhood Emotional Neglect Test"
The Power of Neglect
Neglect doesn't have to be intentionally practiced in order to cause harm. For instance, a child prodigy whose parents "neglected" to ever provide a piano will be, if not derailed, certainly behind all the other prodigies. There can be a whole range of reasons for the neglect of a child's developing ego and worldview, but a developing child has no way of remotely grasping those reasons. That's why one child can still thrive in the same situation another becomes stunted because not every person needs the same amount of information to make judgments of this life. Internal processing of experiences is actually quite sacred to the individual, as it should be for humans.

Being a grown-up isn't something that humans are just awarded for turning a certain age, it's the system of processing experiences in a manner that engenders healthy expressions of and responses to Life. If we have skipped a step of learning who we are somewhere along the line, making processing information rationally difficult, it helps the healing process a lot to know where that step is
Vulnerability
I got all 22. This explains so much! I have subconsciously known for a long time now that I have suffered from CEN, but this clarifies it. I probably wouldn't have been as vulnerable to being manipulated by others if I hadn't experienced CEN.
The Impact of Generations
I circled most. Studies are finally finding that children need emotional care and love more than was previously thought, yes we survive without it or with less, but my goodness it cripples us as adults. And Yes the parents are responsible for this. They are the adults, we were the children. Children are innocent and they take in everything. Adults now have access to infinite information like this book. It's time to end this cycle and hand me down of pain and neglect. I'm stopping it on my branch of the family tree, no more. It's the best thing we can do for ourselves, our children, and the whole world to heal this.
The CEN Marriage
I circled 16 and three of them with double or triple circles. How is one supposed to deal with and heal the scars? I am married to a man who is negative and enjoys very little. I have been blessed with talents (so I've been told as an adult) but have barely been able to use them. I am 55 and sometimes feel trapped and stifled. At the same time, I am afraid to go it alone. The only thing that seems to make me feel better is being around those less fortunate and trying to be of help somehow. Life is too short for learning from mistakes. Parents need to encourage and empower their children or don't have them in the first place.
The Culture of CEN
Hmmm…interesting. I wonder if race adds yet another dimension? Do some ethnicities and cultures experience more societal neglect that may add yet another layer of neglect for a child growing up in it?
You are Not Alone
Well, knowing that I may be an emotionally neglected child makes me somewhat at peace knowing that there are others like me, that I'm not the only one feeling like this, cause I feel guilty sometimes when I feel sad and dissatisfied with my life when there are others who have it worse than me.
The Healing Journey
I am the product of severe CEN and abuse. I have been working on healing for years. To others who are struggling with this: Don't give up, things can get better! It takes time. Just keep learning how to tune into your own feelings and honor them, and know that you have every right to do it. Your needs are as important as anyone else's, and treating yourself as well as you treat the other people in your life is a very good thing! AND it FEELS good!

I learned to bury my feelings deep down from the time I was a toddler. I didn't know that's what I was doing; now I know it was necessary for my protection. As a result, it took me many years to be able to access my feelings about anything! I went into an abusive marriage—probably because it felt familiar—and after 20 years of that finally began to realize that something was really, really wrong. I left the marriage and have been on a healing journey ever since. It has taken a lot of work, but it is so worth it.

I have good friends and activities that I enjoy. The anxiety that was ever-present (without my even realizing it) is gone. I indulge myself occasionally without guilt and get real satisfaction and enjoyment out of recognizing what I need or prefer and saying so. I am kind to other people, and also kind to myself.
The Entry Point of CEN Awareness
Over the years since that early blog, I have received hundreds of thousands of comments like the ones above. In fact, some regular readers send their reactions and responses to CEN posts on an ongoing basis so that I actually get to follow along with their progress.
From taking the Emotional Neglect Test, which is basically the entry point of CEN awareness — to beginning to take some steps onto the path of CEN recovery and then progressing through the stages of reclaiming their feelings and learning how to use them for energy, connection, and direction, it's incredibly rewarding to follow the evolution of progress.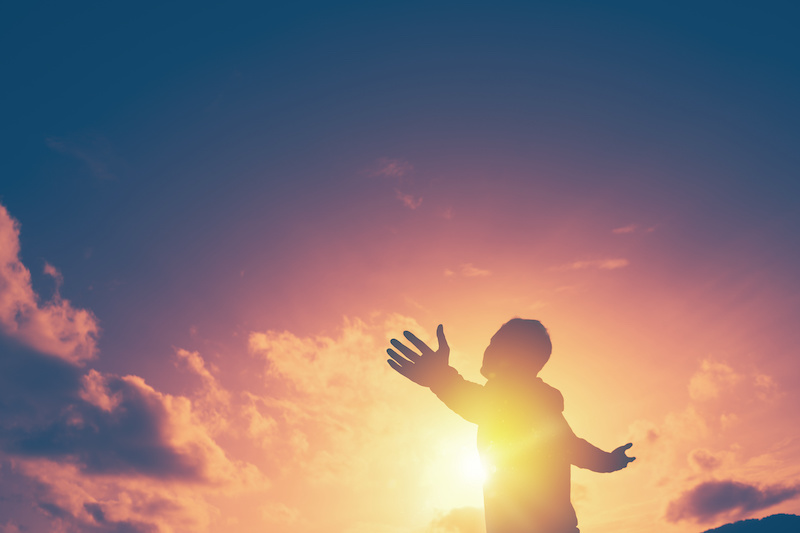 Your Healing Journey
Now, here is an amazing thing. Once you realize that your own childhood did not fully prepare you to live fully and close to your own heart, you are free to shake off the chains of Childhood Emotional Neglect and open your arms to healing. 
You can know you are not diseased or damaged and that you can give yourself what you didn't get. You can, like all those many readers who have shared their CEN thoughts, experiences, challenges, and triumphs, walk down the healing path to a warmer, more rewarding life, where you are running on empty no more.
To learn much more about how Childhood Emotional Neglect affects adults and families, and how you can strengthen and deepen your relationships, see the book Running On Empty No More: Transform Your Relationships With Your Partner, Your Parents & Your Children.
Childhood Emotional Neglect is often invisible and unmemorable so it can be hard to know if you grew up with it. To find out Take The Emotional Neglect Test. It's free!
I want to hear your comments too! Share your thoughts and experience with Childhood Emotional Neglect and I will be happy to publish them here.