Coping With Childhood Emotional Neglect: Thanksgiving Survival Tips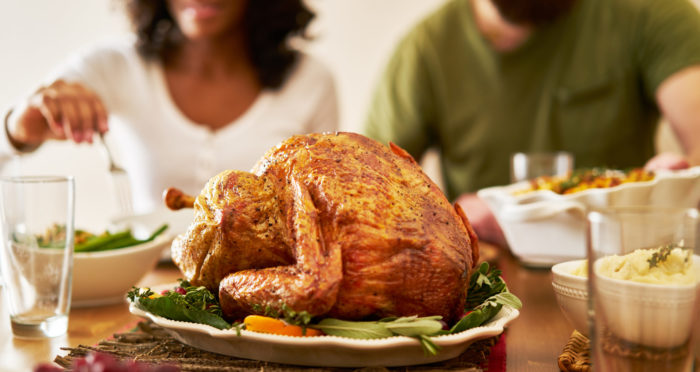 Childhood Emotional Neglect or CEN has a way of making family holidays like Thanksgiving, which should feel welcoming, loving and warm, fall short.
It's the invisible force that just slightly subdues the welcome, cools the warmth, and quashes the love. It's the background of your family picture which no one sees. It's the gray fog that lingers round the family, making it impossible to truly see each other.
The members of an emotionally neglectful family walk through each and every holiday with a vague feeling of disappointment and discontent.
Childhood Emotional Neglect (CEN) happens when you grow up in a family that does not "see" the emotions of its members. In the CEN family, feelings are treated as if they are irrelevant or even burdensome. Children in these families learn to ignore and hide their own feelings.
If this is your family, how do you take care of yourself so that you can enjoy Thanksgiving? 
5 CEN Tips for Thanksgiving
Have a support person: Make sure that you have one person with you who understands Childhood Emotional Neglect, and knows what you have been through. A spouse, sibling or trusted friend can give you great strength at the moments you need it most. Meeting your support person's understanding eyes across the room is validating and grounding.
Keep your expectations realistic: Our human brains are naturally wired to expect nurturance and care from our families of origin. But in the emotionally neglectful family, if you let yourself fully embrace those expectations, you can be left feeling twice as empty. Try to adjust your expectations before you go, so that you'll be ready. It's better to be pleasantly surprised than disappointed.
Be aware of your feelings: During the course of the day, you may experience a variety of different emotions, like frustration, emptiness, boredom, anger or disappointment to name a few. Pay attention to these feelings as they arise. Accept and name them, and let yourself have them. You are feeling those emotions for a reason, and you can use them later to help you understand how your family affects you.
Be thankful for your strength: Growing up with Emotional Neglect has made you uncommonly strong. As an emotionally neglected person, you have learned to rely on yourself. On this day, focus on the gifts your family has given you, and the positives that have come from growing up as you did. Whether you realize it or not, your Childhood Emotional Neglect taught you how to be independent, capable, and giving. These are things to be thankful for.
Especially focus on self-care: Get some exercise, wear clothes you feel comfortable and good in. Stay at your Thanksgiving family gathering only as long as you are OK, and not one minute longer. This is a day when it's extra important to put yourself first.
Emotional Neglect passes through the generations unseen and unnoticed. Most likely your parents have raised you very much the same as they were raised themselves.
For your healing, it's important to acknowledge everything you didn't get from your family. On this day, work on accepting what you didn't get, what you did get, and why. And realize that your parents cannot give you what they do not have themselves.
Remind yourself that everything you got, and everything you didn't get: It all adds up to who you are now.
 And you're all right.
Childhood Emotional Neglect is invisible and unmemorable, so it can be difficult to know if you have it. To find out Take the Emotional Neglect Test. It's free.
To learn much more about Emotional Neglect, how it happens how it affects you, see EmotionalNeglect.com and the book, Running on Empty.
A version of this post was originally published on psychcentral.com. It has been reproduced here with the permission of psychcentral.